Sponsored Content
FREE Upcoming Dating Seminars
There's a FREE dating seminar coming to a city near you SOON!
Our free International Dating Seminars offer you an indispensable opportunity to receive detailed and comprehensive information about international dating and matchmaking. This is your top avenue to ASK all questions regarding dating, entirely FREE and without any obligation. Scroll down to find the top 5 reasons why attending our free dating seminars is a MUST for you.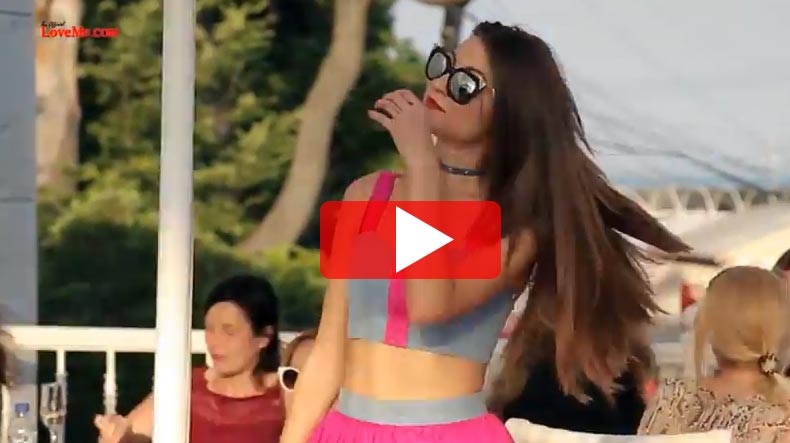 2022 Seminar Schedule
More Seminar will be posted soon
Top 5 Reasons to Attend the Next Free Dating Seminar:
Get discounts and earn special offers of the "Dating Seminar Only" program. The said seminar is only available to participants, where authenticity is guaranteed.
International tour experts are present during seminars. Both foreign women and men will be given advice and in-depth information as to how international dating works in the dating stage.
Participants will be given insights and advice about dating. The partakers will have the opportunity to choose the best option for travel, these travels include the famous romance tours. Events such as Group Tours, Individual Tours, or even Executive Tours will be covered and best explained by our experts and see videos related to these activities.
Hear testimonials from both men and women who have experienced the beauty of dating process. Couples who have gone through international dating will share their experiences and give tips to those who feel obstructed in giving this kind of dating platform a shot.
Freedom to ask a lot of questions about your personal situation and obtain answers from our dating experts.
The dating seminar covers 4 hours of fun and informative affair. Topics about International Introductions, International Tours, and Dating Foreign Women will be tackled during the seminars.
Clients from as far away as New York attend Free Dating Seminars in Phoenix
Make friends and spend some quality time with us. This is the best time for you to learn more about the fine points in the dating arena.
How To Reserve A Place At The Dating Seminar
Reservations are quick and easy. Call (602) 553-8178 ext. 204. Ask to speak with Bud.
For reservations through email, send your request to bud@wwdl.net.
For directions to a dating seminar location, use the telephone number listed under the venue (locations at right). This is the hotel number (use only for location information to the venue; do not use for reserving a spot at the seminar).
RSVP BY TELEPHONE: ( 602) 553-8178 ext. 204 - ask for Bud
RSVP BY EMAIL: bud@wwdl.net
Meet John and Tanya Adams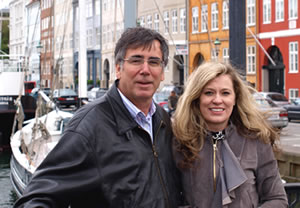 Meet and greet with John and Tanya Adams, together with other couples who have successfully tied the knot through A Foreign Affair.
Enough with living solo and unmarried. This could be the answer to your questions! Make your four hours matter with AFA. Do not procrastinate the day of your happiness! Take advantage of this free seminar, without any charge.
Know how hundreds, if not thousands, of men and women meet each other for lifetime companionship. Find out how things go right with the usage of international dating, only through us.
Receive valuable discounts and other "Dating Seminar Only" offers that can literally save you hundreds of dollars towards your tour.
Witness John and Tanya, and other special guests confide you the secrets in achieving success in dating. Learn first hand the tips on how women undergo process of living with their foreign husbands overseas.
Refreshments, lunch, and beverages, are carried by AFA, absolutely FREE of charge.
There is no charge but space is limited! Don't hesitate. Call Bud at (602) 553-8178 ext. 204 and reserve your spot today! You will receive hundreds of dollars in discounts and also have the opportunity to ask all your questions face to face with the utmost experts in the industry today.
What Our Clients Have Said ...
I wanted to take a moment to say how much I really enjoyed the seminar that was given in Santa Clara a week ago. It was very informational and allowed me to really see what AFA is all about and what the Tour provided as a means to meet someone.
Also I shared with you how Liz has provided exceptional customer service since I have been a with AFA. She and Ceasar have assisted me in contacting a few girls and have always been very helpful. It has been because of Liz that I have stayed interested to this point. I'm and looking to attend the Barrenquilla Tour in July.
Once again thank you for the seminar and I am looking forward to my summer vacation tour in BAQ.
Marcus D.