Cold Approaching Foreign Women Abroad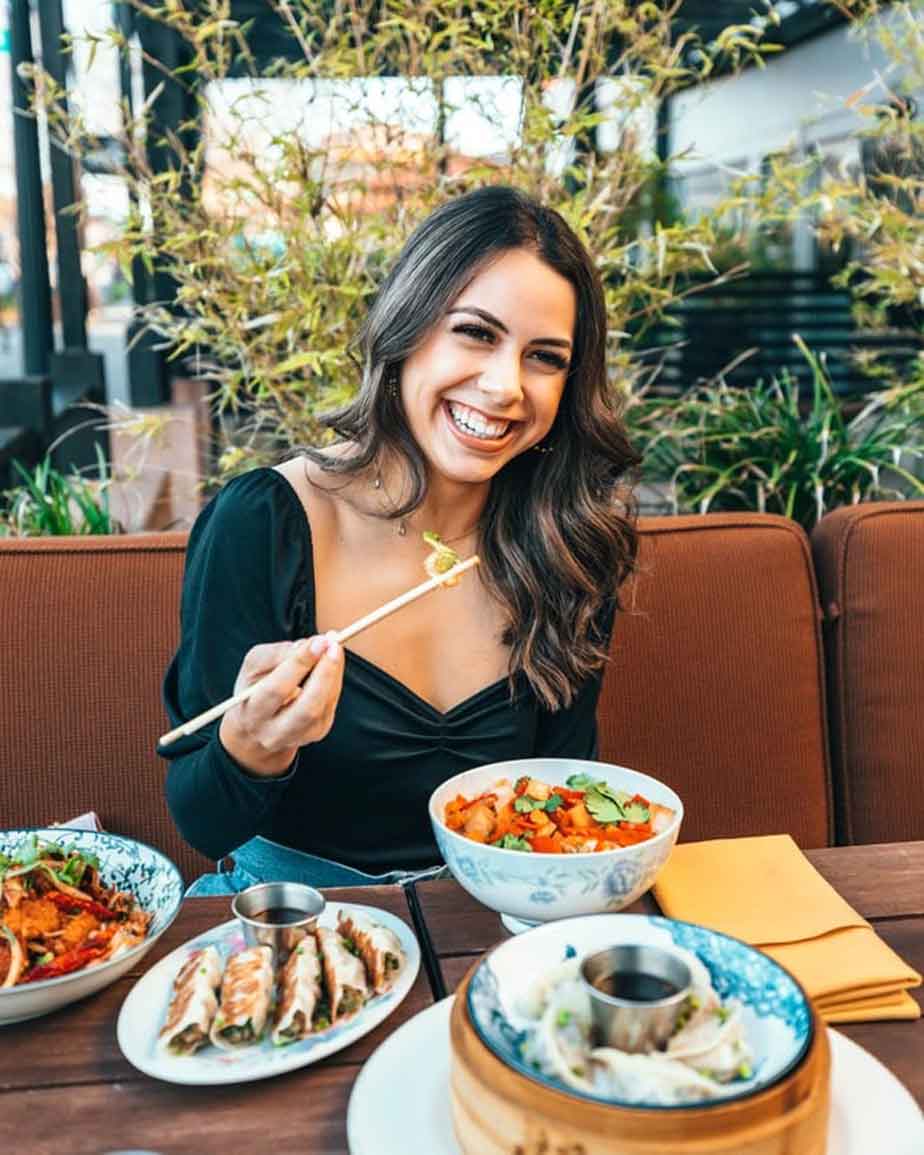 Pop quiz.
You've been drawn to her the first time you saw her at your favorite café. One busy day, she sits with you as all the tables are occupied. How should you approach her?
When dealing with foreign women, using a cold approach can be intimidating. It's not easy, and you'll likely get rejected. You have to be cautious of what you do and stop being hasty. While not everyone is capable of doing it, how do you successfully do the cold approach?
In recent years, internet dating has become popular. People use dating sites to sign up for matchmaking services. Based on a study by the Pew Research Center, about six out of ten online daters (57%) had a good online dating experience. Furthermore, several people believed that it is a more convenient way to date than other means.
Learn about the cold approach when dating foreign women and know how to find true love in life:
The Fundamentals of Cold Approach
When you try to date a woman who's completely a stranger to you, that's a cold approach. There'd be no friends or acquaintances trying to set you up together. So why do it?
To begin with, your social circle might not suffice. You have a few female acquaintances, but they all seem to be inaccessible, or if not, they're not your type.
Doing the cold approach helps you find love internationally. It may be a difficult process, but it is always worthwhile.
Although there are a lot of techniques to approach a woman, the real concern is doing it. Not only that, but it becomes more challenging when you mix up the signals. Mastering the cold approach is a good step for someone like you who dates foreign women.
How Does It Affect Your Life?
When you do the cold approach, you'll find yourself doing things you'd never thought of doing. It teaches you that you can be good at certain things. This improves your perspective on love and life, as well as how you see yourself.
You begin to make improvements on yourself and develop higher self-esteem. In the process, you'll learn that it's you who can define your self-worth and no one else. At the end of the day, know that it helps to know where you stand.
Appreciating the importance of foregoing opportunities changes your life. It's better to try and fail than to not try at all. What better way for you to find out whether it'll work if you don't even try?
Doing the Cold Approach
Is cold approach dead?
Definitely not! It continues to draw couples together from different parts of the world. Do you want to try the cold approach and meet your match? Keep these important steps in mind:
Look for your ideal woman.
Let's face it: women are difficult to understand. By simply looking at a woman, you can almost never tell what she is thinking.
Before you start dating, know the ideal woman you have in mind. Are you looking for someone brave? Extroverted? Pleasant? If you know what you're looking for, it's always easier for you to look for it.
Know the kind of relationship you want.
Women are aware of what men want. She interprets your stares, expressions, and words you say from the moment you approach her.
If you know what kind of relationship you want, it will be easier for you to find the right woman.
Develop good social skills.
Respect is a must when you approach women. Avoid making derogatory remarks about her body or appearance. Don't criticize other women in front of her because it would infuriate her.
Disrespecting others, even men will only make you look bad.
Be comfortable in your own skin.
You don't have to be attractive. It's good enough to be presentable. At the same time, maintain good hygiene because women always prefer to be with men who can take care of themselves.
You do, after all, have flaws. Everyone does. Embrace yourself despite the flaws. Empower yourself through it and show others that you're aware of what you do. Don't let yourself be affected negatively by these things.
Know that you're only taking a chance.
A good lover isn't afraid of taking risks.
Know that you're only taking a chance at her. There's no certainty you'll be successful, but don't hold back because of it. Go all the way!
Don't waste time on unnecessary things.
You can't please everyone. Whether you do what's right or not, people will always have something to say. Don't waste time contemplating what they think. Divert your attention to things that are more worthy.
Nonetheless, make an exception for her family and friends. They want the best for you and will know what's going to help you most.
Waste no time. Don't overthink things now that you've begun because it won't be of help to you at all.
Pay attention to what she says during your conversation to make it more engaging. Open up about yourself, too. Don't blow your chance by talking about things that you shouldn't.
Determine whether it'd be alright for you to go on or not. An uninterested woman clearly isn't the one for you.
You've reached the final stage!
Asking her out is the most important part when you do the cold approach. Allow her to express how she feels and come to an understanding.
Let her come to your date by asking for her phone number so that it won't be hard for you to reach her.
Dealing with Rejections
Rejection is a bitter pill to swallow. It hurts you, but it gets you closer to your match. Rejections are likely to happen when you do the cold approach.
Accept and move on if you're rejected. Don't crash; it isn't the end of the world yet. Be mature enough to deal with rejection and don't get discouraged.
Winning her Heart
There are no rules on how to date a woman. What matters is that you win the heart of the woman you like and show her genuine love. Above all else, the way you treat her means everything.
Make your efforts count when dating a foreign woman by doing the cold approach.