How to Keep Your Online Conversation Going This National Lover's Day
Dating foreign women is easier these days. There are tons of websites that offer international dating services. You just have to choose one that best suits your needs.
Once you've picked a site, the next thing to do is to sign up and create your account. You are now ready to connect with a woman online.
However, your success in online dating is not guaranteed. Every online dater will have different experiences when using dating sites. It all depends on the work you put into your profile and how you interact with other dating site users.
That said, here are some pieces of advice you should take to heart: You have to make an effort to engage with your matches – chat and connect with them on a personal level. Talk to them about the things you find interesting. Learn more about them so that you can know whether you're compatible or not.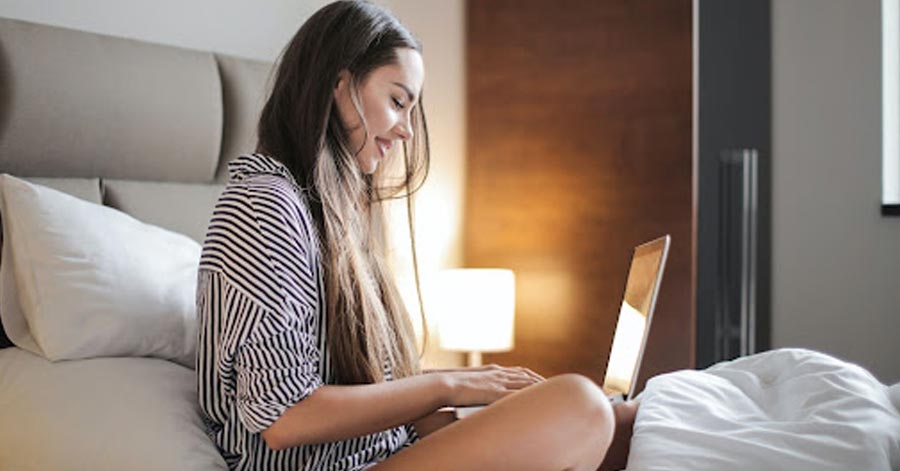 Now, what if you are talking to a foreign woman online and you hit a communication wall, what should you do? While talking to a girl is not rocket science, it can be tricky. Here's how to keep an online conversation going with a girl online:
Lift the mood with humor
Do you know what's a good indicator of romantic connection? Laughter.
This is what Jeffrey Hall's study entitled "Sexual Selection and Humor in Courtship: A Case for Warmth and Extroversion" found after conducting a behavioral study with 50 student participants. According to this 2015 study, men with a sense of humor were more likely to impress women, and women were more likely to go for funny men.
So, if you want to level up your game, make her laugh this National Lover's Day. You could send her memes or funny Tik Tok videos. Just remember to be mindful of the type of humor your show. There's a difference between being funny and being disrespectful. To be on the safe side, choose wholesome comedy content.
Ask open-ended questions
Asking open-ended questions is one way to keep an online conversation flowing. Since it's not answerable by "yes" or "no," that means a longer conversation. It also allows you to get to know each other better.
However, don't make her feel like you're interrogating her. Ask questions that she is comfortable answering. Also, let her ask you questions too. This way, you build a good rapport.
Here are some fun open-ended questions to ask:
Do you have any exciting hobbies?

What is the worst pickup line you've ever heard?

Which movie or book character are you most similar to?

What do you wish you could do all day?

What do most people think about you that's absolutely not true?
Use icebreakers
A good icebreaker can revive a boring conversation. It is also perfect for breaking the tension in the air. If done right, it can spark an interesting conversation.
Some great icebreaker games include Truth or Dare, Who Am I, and Would You Rather. Make sure to forgo basic questions and boring facts and choose shocking ones – i.e., questions and facts she least expects to hear.
As the saying goes, "go big or go home." You could play it safe or you could become the most interesting guy she has ever met and talked to online. It's your choice.
Talk about your shared interests
One way to keep someone talking for hours on end is if you ask them about what interests them the most. It could be their favorite films, bands, or hobbies.
Let's say you share the same music taste – you both like the genre dream-pop or bedroom pop. If so, start a conversation about it with her. Ask her about her favorite dream-pop bands, albums, and songs she likes. You can even exchange Spotify playlists and see if you listen to the same bands and songs, and revive your conversation from there.
The same goes for films and books. If you both like the same genre of movies and storybooks, have her list down her top picks and see if you've seen or read those on her lists.
Make mundane topics more interesting
Jokes and icebreakers are great, but they can only do so much in a conversation. You need to proceed with a follow-up topic. Any mundane topic will do, you just need to make it interesting or funny.
For instance, you will normally talk about how your life is doing. Instead of making it sound boring. Exaggerate it (a bit). For example, you open the conversation with "You wanna hear something funny? The other week, my boss' pet chihuahua peed on my work shoes. I had to wear bunny slippers for the rest of my shift." See how that would be funny?
Flirt
Well, obviously you have to flirt. How will she know you're interested in her? But here's the thing. You need to do it in moderation. No girl likes it when a guy hits on her too hard. In fact, there's a fine line between being cheeky and creepy. Avoid being the latter by not going overboard with your compliments. Nothing kills a romantic online date than someone pushing her boundaries.
Plan your meetup
Do you want to see who you're dating in person? Then, suggest meeting up.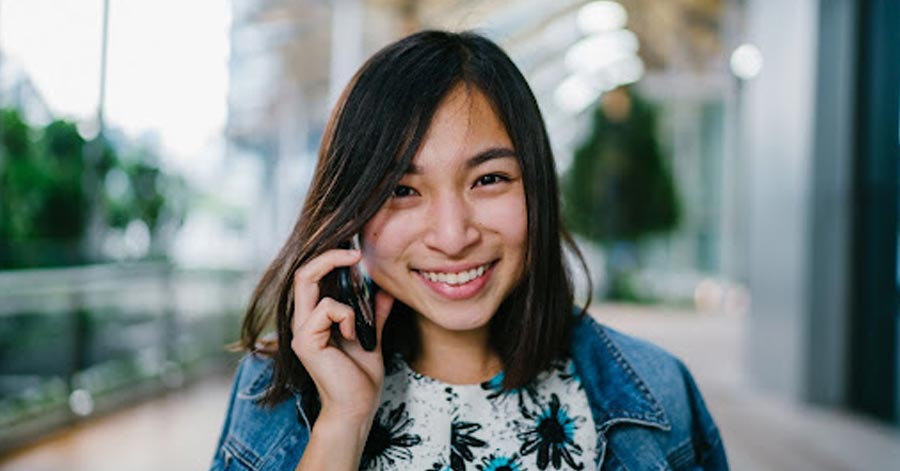 Online interactions are different from real-life, in-person interactions. That is why, if you feel a spark with your online match, you should ask her out on a date. Don't wait until she peters out. See each other in person and find out if the attraction you feel is real.
Be Brave and Engage
Online conversations with strangers can be awkward and terrifying. However, you need to face that fear. Make the first move.
You cannot find "the one" by being a coward. Talk to your matches. Ask them out on a date. If they're living on the other side of the globe, suggest a virtual date instead. Your fear is not as huge as the romantic opportunity awaiting.
And if you have a hard time talking to women online and keeping online conversations going, use the ways that are written on this list. Stop making excuses and take the leap.